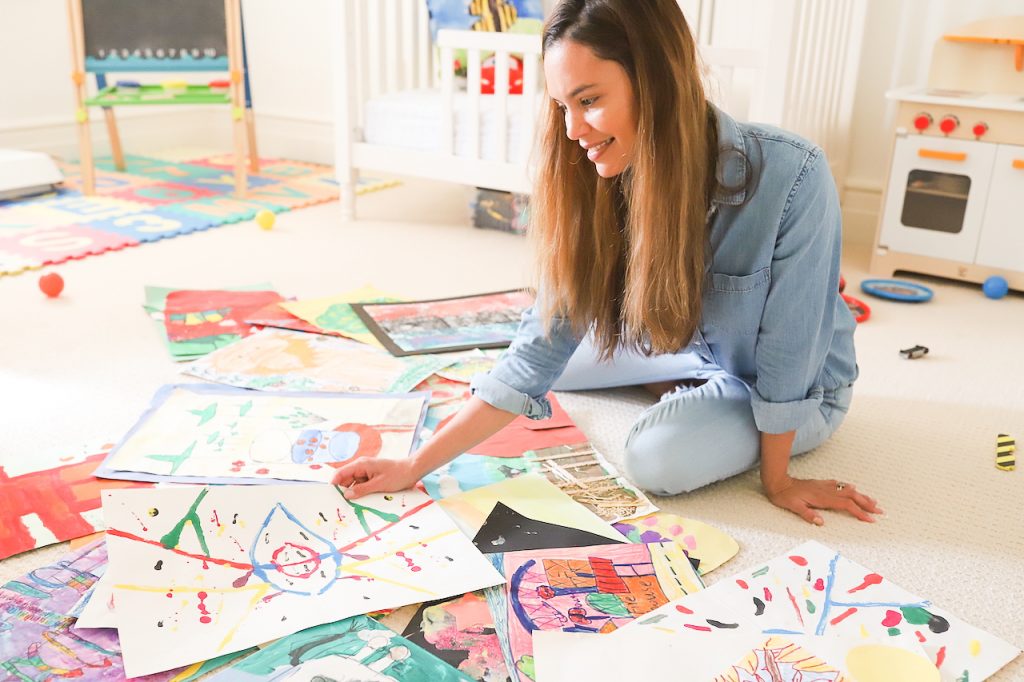 The sun is out, the rain is (nearly) gone, and smells of summer are beginning to fill the air. The start of this new season also means the end of another school year, which means that armfuls of school projects are ready to be organized…
Throwing away handmade art projects from your little Picasso can cause feelings of excess guilt. But we all know how quickly a home can become filled with paintings, macaroni art, adorably lopsided pottery, crayon-filled birthday cards and oh-so-much more. What's a parent to do?
Rather than adding more keepsake storage bins to your home, we've found another beautiful solution that we implement for our clients and in our own homes. Move over refrigerator door, Artkive is here!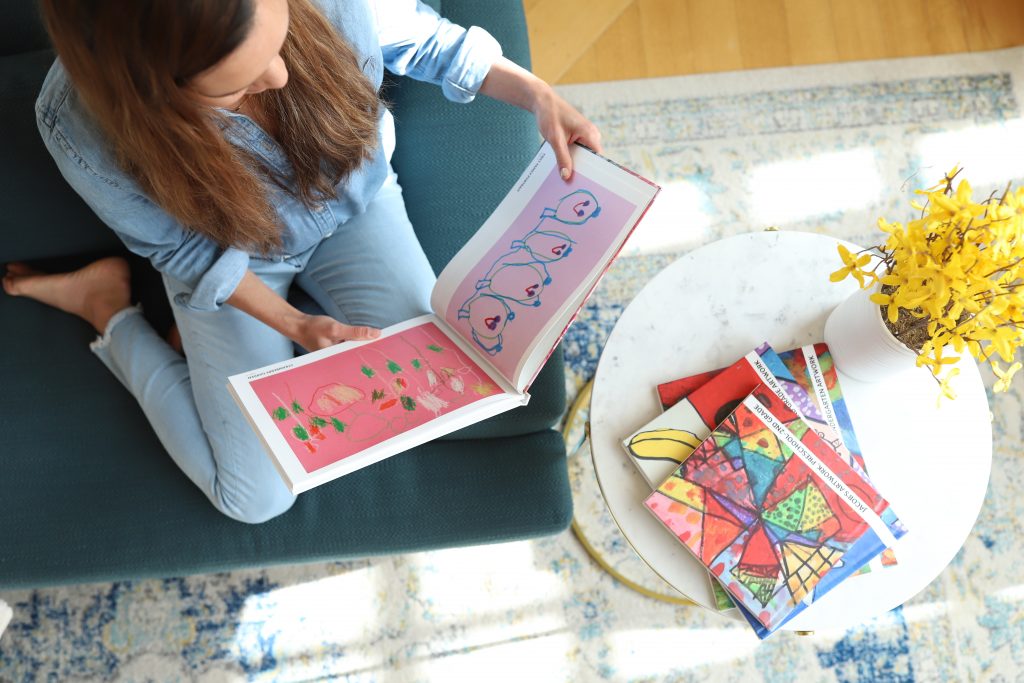 *If you're thinking: "I don't have kids — this post isn't for me," keep reading! There are fabulous offerings for storing your memories, too!
Artkive is an easy app that allows you to turn an entire storage box of artwork into a sleek, beautiful and easy-to-store book. Think scrapbooking, but without the scissors, glue, glitter or stress!
There are offerings that fit the bill for any household. You can choose to photograph your child's creations yourself using the Artkive app or take advantage of their white glove concierge service, which allows you to mail your artwork and allow the experts at Artkive to capture it for you (this is our favorite offering!) If the idea of even creating is a book is too much for you, you can simply choose to digitize and store those precious works of art until you're ready.
If you're feeling like this might just be the (practically) perfect way for you to create some extra space in your home, we have a few tips below to help you get started:
Don't feel the need to include everything. Be selective and do a bit of editing before you start. You don't need 5 pictures of rainbows drawn by your 5-year-old… just choose your favorite one. Only save items that have sentimental or historical value.

Depending on your kid's age/stage and bandwidth, consider involving them in the selection process.

You don't have to make a book every year. It can feel tempting to create a charming little gallery book every school year but remember, the books will add up! Consider grouping art collections into sections such as pre-school, elementary school and junior high.
Don't stress about wear and tear. You can feel confident allowing your children to enjoy their art books. Artkive gives you the option to add all of your images onto a thumb drive or to keep them stored in the cloud, so you can always recreate a book in the event that a little one, or a furry one, decides to use it as a chew toy.
For those of you who don't have school-age children, we still find Artkive to be a fantastic option for both decluttering your home and cherishing your memories.
Maybe you have a collection of meaningful concert tickets, playbills, and movie stubs that you're not sure what to do with. Or perhaps there are a few shoeboxes of old family letters you can't imagine parting with but that are currently just living a lonely life on a shelf.
Whatever items you cherish, creating a photobook is a simple and special way of honoring and preserving them.
Here are a few Practically Perfect tips for editing and documenting your beloved items:
Start by focusing on what you absolutely want to KEEP — this can make the editing process far easier.
When it comes to photo collections, remove duplicates and any blurry shots.
For larger collections of tschotskes, consider photographing or keeping ONE that can represent the entire collection.
If it feels too emotional to edit certain items, set them aside for a period of time and come back to them again down the road.
Your curated collections, whether personal or family-oriented, should FEEL GOOD to you! If you're looking for something clean, simple and beautiful, we truly do love these books.
Plus, they're currently offering Practically Perfect readers and followers $15 off their order. Just use the code Practically Perfect.
So give your home a little breathing room… and feel free to break out the crayons all summer long!
*Practically Perfect organizing clients receive additional special offers and discounts. Email [email protected] for more information. We'd love to help you organize your memories!
---
If you like this blog, check out the following for more inspiration: