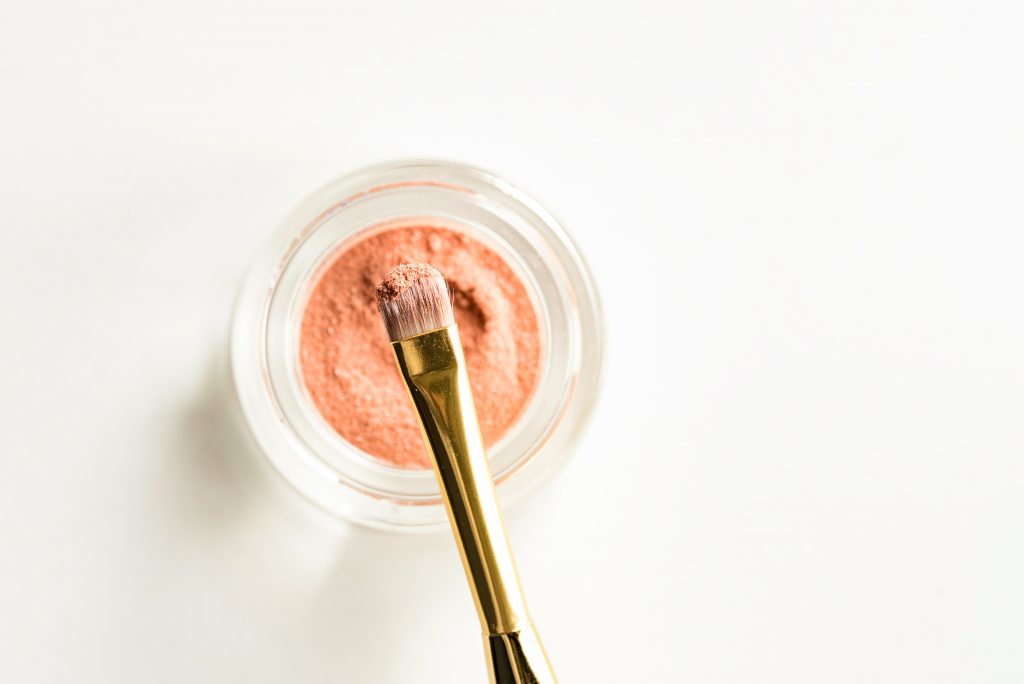 As we prepare to deep clean our spaces and tackle those back corners of our cabinets and closets, we're reminded of another area that could use some serious spring cleaning TLC — our beauty products.
It's easy to forget that our favorite makeup and skincare collections also need a refresh every now and then, for both organizational maintenance and for our health! We've asked our lovely friend and Beautycounter consultant Amy Gallagher to help shed some light on how to (spring) clean our favorite and most often used beauty products to keep things feeling fresh, clean + Practically Perfect!
Take it away, Amy…
XOXO
Joni + Kitt
---
Like Practically Perfect #momtrepreneurs Joni and Kitt, I'm also a mother of three. The health and safety of my family is my number one priority.
In addition to energizing our home organization for the year, spring cleaning is also a time for us to reevaluate the products that we're using in our home. And as a Beautycounter consultant, skincare and makeup are among the first categories that I think to clean up and out.
So let's get started on my tips for your beauty care spring cleaning!
CHECK EXPIRATION DATES
This one is an easy one to miss! Each skincare and beauty product has a little expiration symbol on the back – pictured below: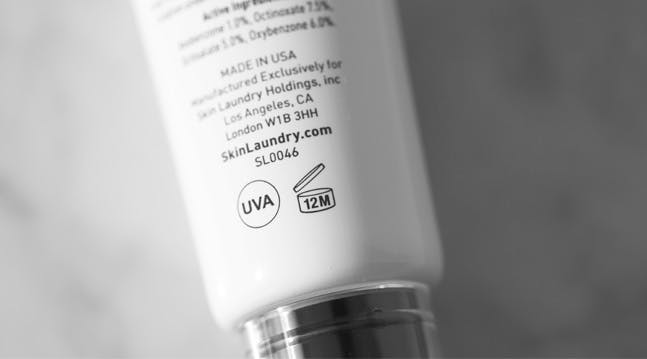 Treat your beauty products like you would your pantry goods… follow that expiration date! If you have a substantial collection, consider creating a spreadsheet for yourself — or simply label each product with the date you opened it. Remember that what you put IN your body is just as important as what you put ON your body.
DEEP CLEAN
Makeup brushes, wands and sponges all need weekly sanitization. You can use a clean dish soap like Better Life (EWG.org has a full list of clean products!) or any of Beautycounter's liquid washes. Make sure to lay them flat to dry.
Spring cleaning season is also a great time to wipe down your bags and containers. Give everything in this area of your home a little bit of love!
CONSIDER + RECONSIDER
It's easy to get into a groove of either (a) buying the same products again and again or (b) sampling a ton of new products each time you need to restock.
Use this time to reflect on the products that you have and consider which ones you really love. Is there anything you're using solely out of habit? Anything that you're keeping as a back-up, even though your skin doesn't respond extremely well to it?
Recommit to buying only what you love and need. Bonus = this will make your spring cleaning even easier in future years!
REMOVE THE WORST OFFENDERS
If you're struggling to let go of some beauty products, changing how you view them may help. The ingredients in the products that we use really do affect our bodies!
I'm extremely excited about our Beautycounter Clean Swap Campaign, which is encouraging people to consider the ingredients in their makeup and skincare collections (check out our Never List).
I always want my clients to have safe, high performing products so that they can feel confident in their daily routine. So here's my list of the top offenders in skincare and makeup, along with a sampling of a few of my favorite options, if you're ready to switch it up!
Eye Creams
Many creams are made with preservatives, which can potentially release formaldehyde and cause your immune system to not perform as it should. Get an eye cream that your eyes will truly love.
Face Masks
Traditional facial masks can be formulated with PEGs, which are widely used in cosmetics as thickeners or solvents. Your masks should have nothing to hide! Check this one out instead!
Body Lotions
Skin is your body's largest organ. It is porous and absorbs whatever you put on it. So it makes sense that body lotions offer the most exposure to potentially harmful ingredients. Let your skin breathe easy.
Lipstick
Since lipstick is applied on your mouth, it's no surprise that we ingest what we put on. Keep that in mind the next time you pick the perfect shade!
Mascara
Carbon black, a pigment used in mascaras to create the deep black color, has been linked to a range of adverse health effects. Find a mascara that you feel good about, inside and out!
Sunscreen
With summer fast approaching, think about all the time you'll spend outside and get prepared! My must-haves are the Countersun line (which Kitt's kids will be slathered in this all summer long!) and my everyday SPF Moisturizer (Joni never leaves the house without applying this to her face + neck!)
I hope you're feeling empowered to kickstart your spring cleaning and tackle your beauty products. Just a few quick steps can help you to feel good about your system and your collection overall.
(SPRING) CLEAN YOUR ROUTINE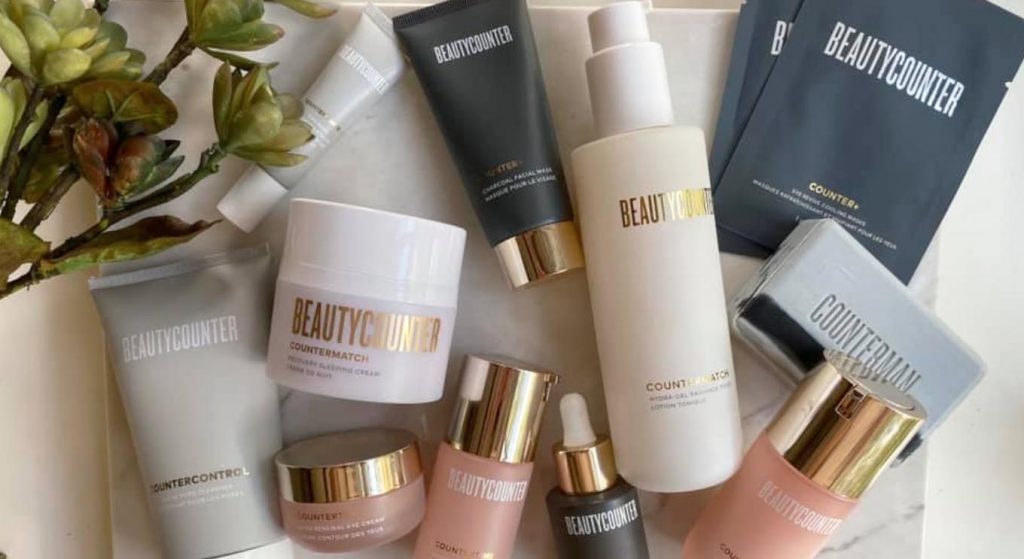 Want to see all the products Beautycounter has to offer? Find them here. And when you use this website to make a purchase, you'll also be getting a free gift, so make sure you're shopping with me, Amy Gallagher. Here's to #betterbeauty!
Cover image by Joanna Kosinska on Unsplash
---
For more inspiration, check out: