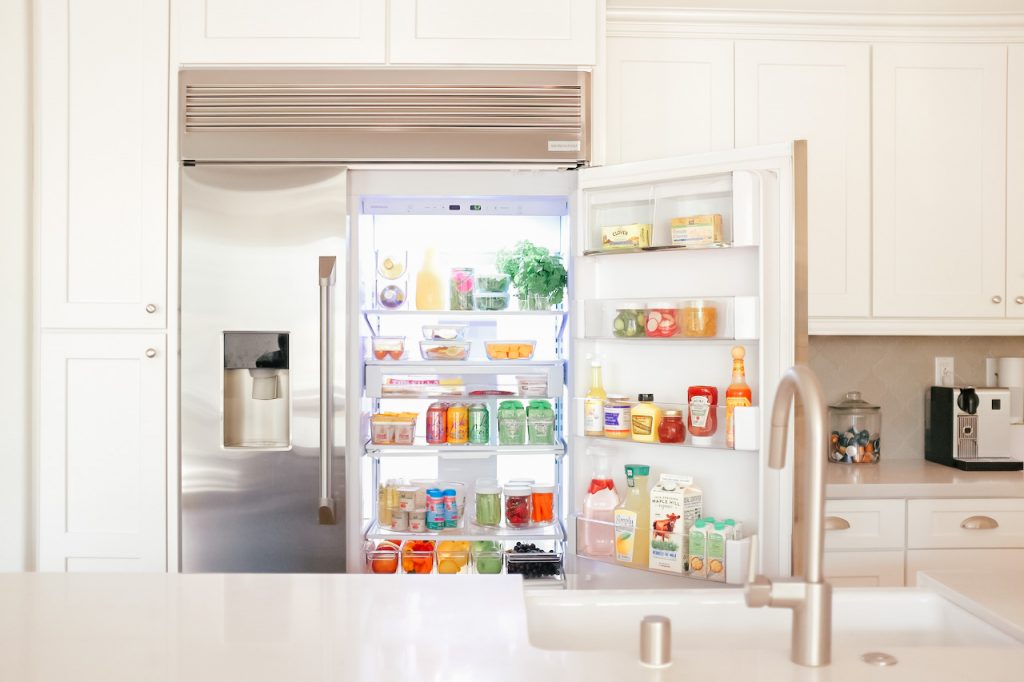 We are professional organizers… and we're not at all ashamed to admit that even our own spaces need an organizational refresh from time to time.  The spaces that we've organized in our homes, which are lived in (times 5 people) every single day, can be prone to a little messiness every so often.  
We're always stressing that once systems have been created, MAINTENANCE is key. So this month, we refreshed Kitt's fridge!
In collaboration with our beloved partner The Container Store, we gave Kitt's refrigerator a little love, using some tried-and-true favorites as well as some brand-new products, all provided to us by TCS.
We've included a few tips below so that you can share the love with your own fridge, too!
This post was created in partnership with The Container Store and may contain affiliate links. For more information, please read our disclosure agreement.
TIP # 1: CREATE ZONES
Zones are your friends, and your partner's friends, and your children's friends! Designating areas of the fridge will help everyone in the household understand where to replace items they've removed and where to store incoming groceries.
You may want to create a snack zone, a leftovers zone, a beverage zone… whatever categories you need for your own life, create those in your fridge!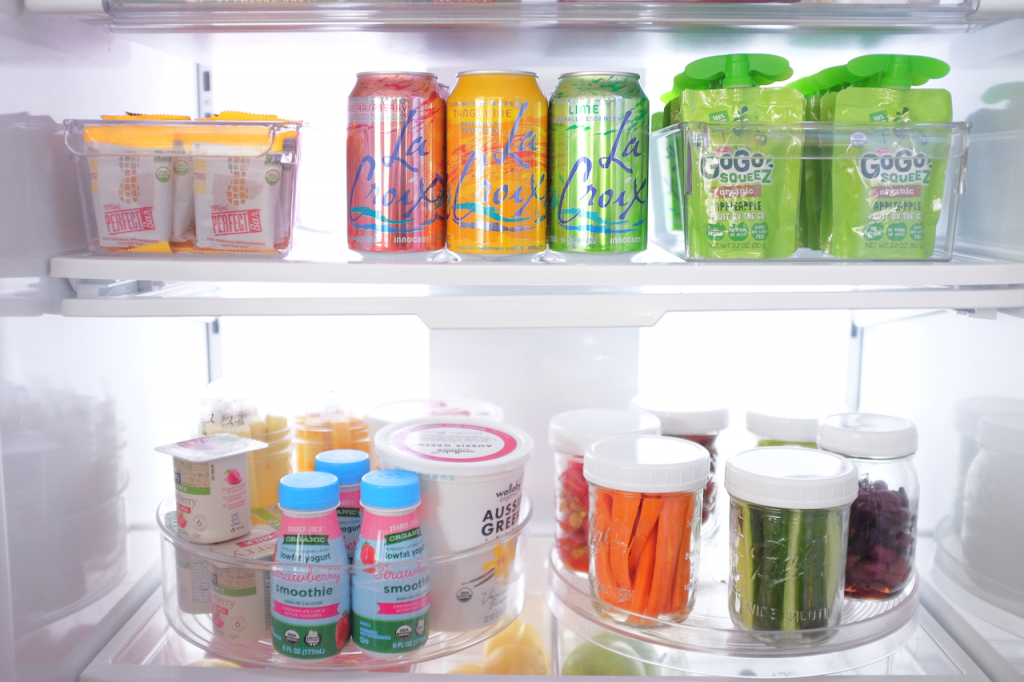 A snack zone is is our personal favorite — and this one is stocked with healthy goodies that Kitt's kiddos can grab independently at any time!
TIP # 2: UTILIZE CONTAINERS
We really believe that containers can be a key element to upleveling (and maintaining) a beautiful and functional fridge.
Spin trays help keep items from being pushed into the back-of-fridge-nether-zone. Egg containers protect our precious breakfast favorites from damage. And, for produce lovers like us, fridge bins keep those extras fruits and veggies accessible (and fresh, if you opt for ones with lids!)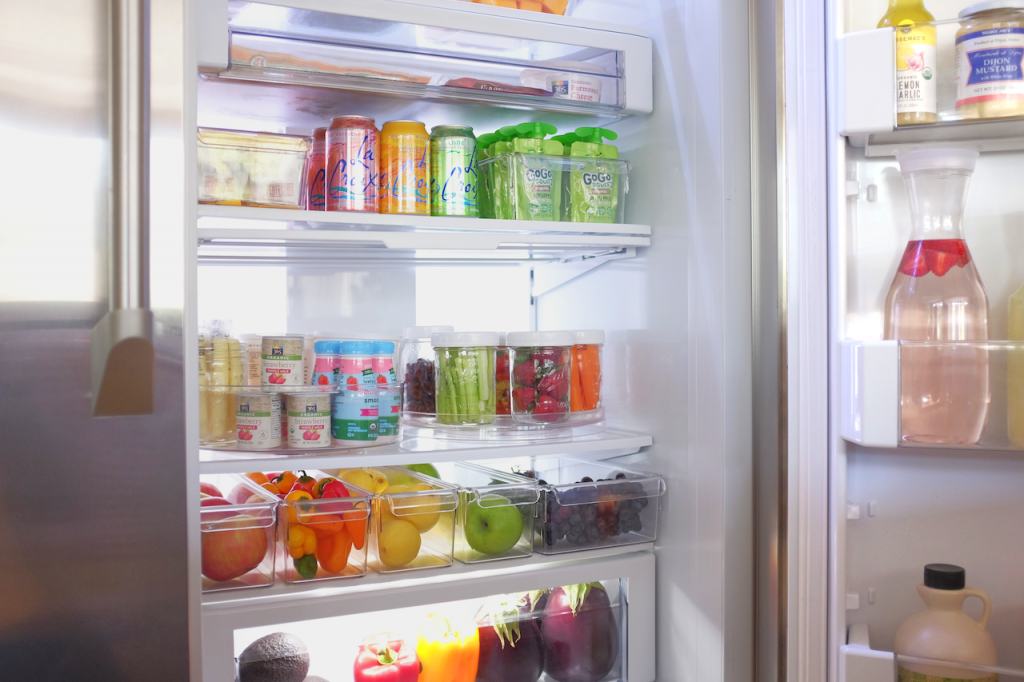 Kitt's family consumes a lot of produce, so we utilized extra fridge bins to keep it all organized, accessible and quite pleasing to the eyes!
TIP # 3: BUY ONLY WHAT YOU'LL USE
This one sounds obvious, but we've all had fridge items that never made it to our plates, either because we bought too much or purchased items on a whim.
Creating a shopping plan so that you'll only buy what you need (and avoid adding in those spur-of-the-moment extras at the store) can help keep your fridge in a more optimal state, i.e. not stuffed to the gills.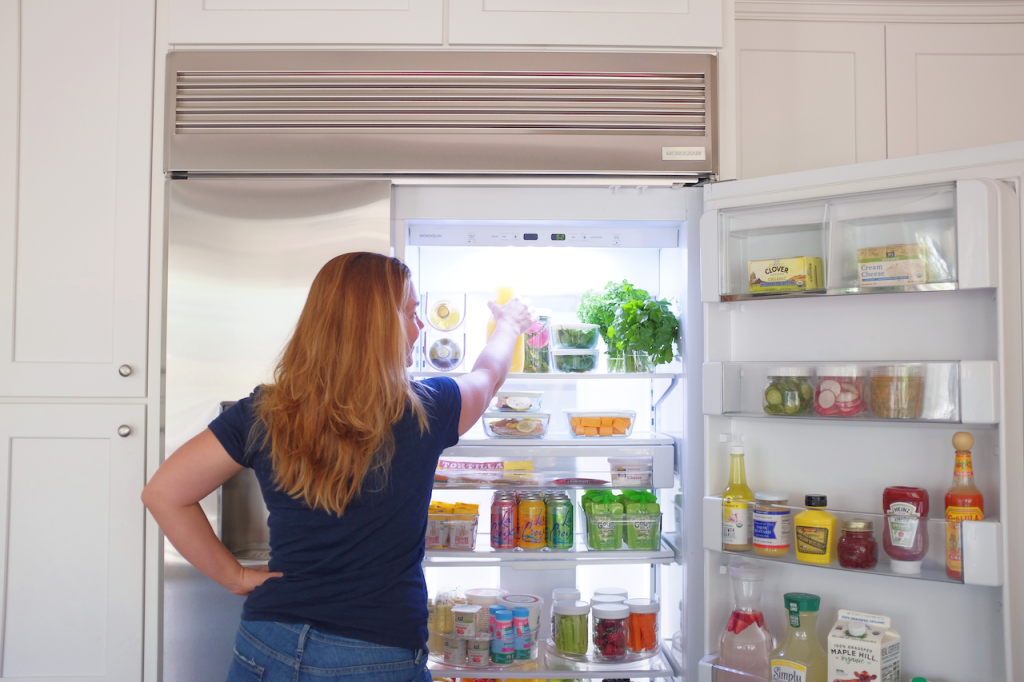 We encourage you to give your fridge a once-over (or maybe a twice-over) to see if there aren't a few areas that could use a little extra love!
As we always say, you don't always NEED products to organize a space; but if you're in the market and looking to really up your fridge game, these favorites from Kitt's fridge makeover will assuredly make your own fridge look and feel Practically Perfect:
We're so grateful to The Container Store for helping us organize Kitt's fridge this month — and we hope that you have a lot of fun doing the same to yours!
Happy Organizing!

XOXO
Joni + Kitt
---
If you like this blog, check out the following for more inspiration: