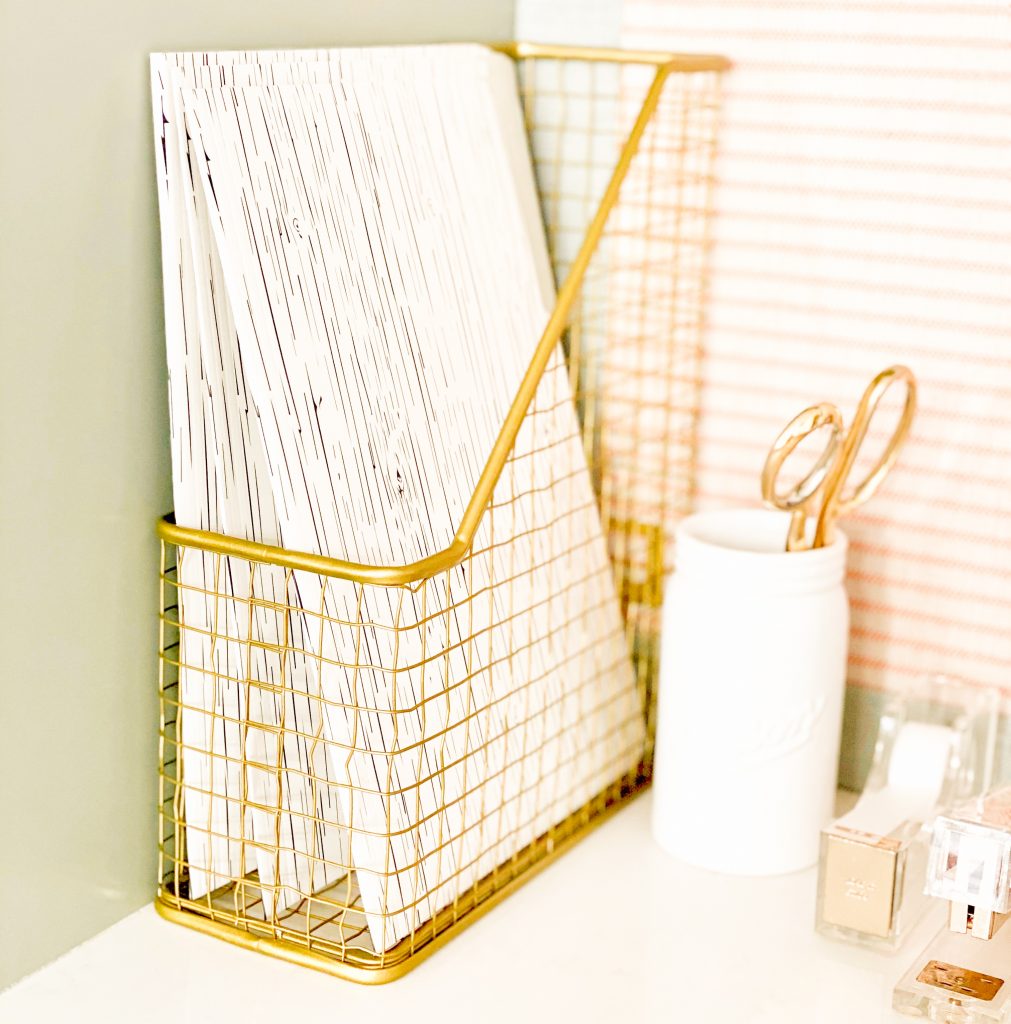 Paperwork is often the scourge of decluttering.  What do I need to keep?  What do I want to keep?  Where should I store it?  What is the right system for me?
We get A LOT of questions from our clients and our community about paperwork and filing. And like many organizing projects, there are A LOT of different options for creating the perfect system.
I thought I'd start the conversation by sharing a sneak peek into how I organize my own files and offering a few suggestions of how you might create a filing system in your home. I just did a refresh of my own filing drawers and boxes, thanks to our friends at The Container Store who sent me everything I needed to create a Practically Perfect filing set-up, so I'm feeling quite happy with my paperwork these days!
Please keep in mind that this is the system that works for ME, as the primary filer and paperwork organizer in my family. You might have a completely different office set up or be someone who prefers more or less storage — so consider your unique needs BEFORE you invest in creating any filing storage solution.
With that caveat, let's get this filing tour started!
This post was created in partnership with The Container Store and may contain affiliate links. For more information, please read our disclosure agreement.
Tools
By now you probably know that I'm a minimalist at heart. I like to keep things as simple and straightforward as possible. So my list of tools is short and sweet:
Filing System
I also store my files in three different places, namely due to the space constraints in my home, and although that might seem like a lot, I'll break down exactly why it works in each section:
Desktop Files: These are my active or in-progress files.
Filing Cabinet Files: These are my ongoing or recurring files.
Filing Box Files: These are my long-term/deep files that are only accessed a few times a year, at most.
Active Files
These files are my go-to files, the ones that I access almost daily. Generally, these files are where my incoming mail is sorted and where I store paperwork with "action items" (such as bills to be paid or invitations that need to be responded to). To give these everyday files some organizational structure, I break this set down into three categories: Incoming, To Do and To File.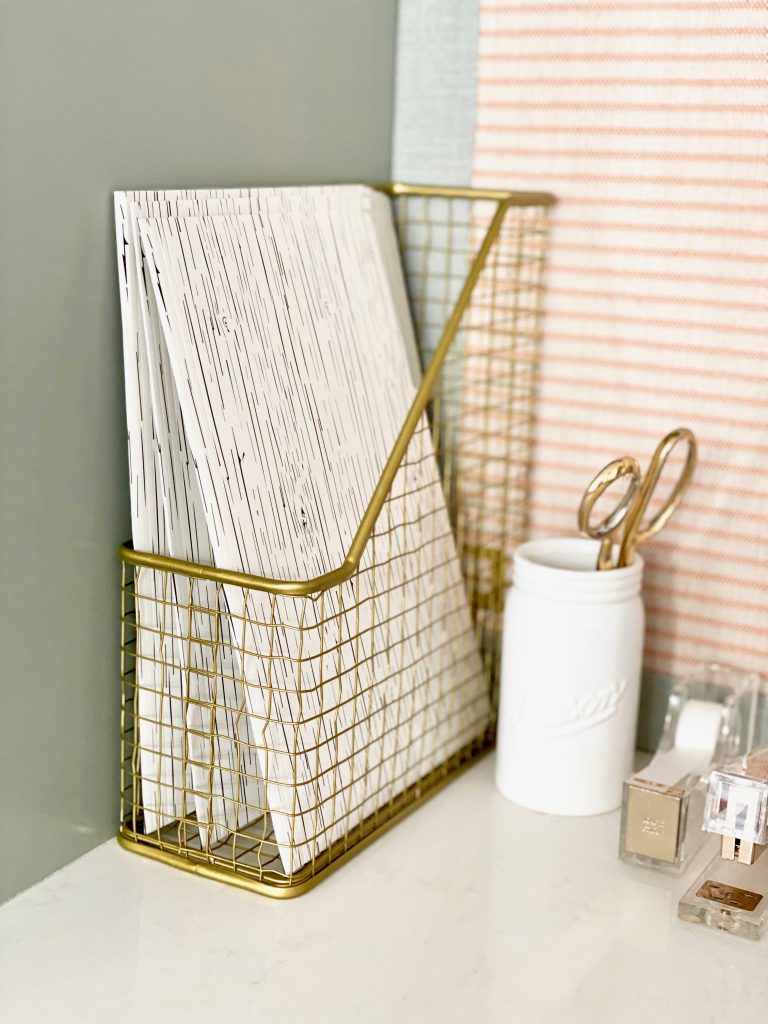 I prefer to keep these on my desk, where they are extremely visible (so I remember to get around to the "to dos" sooner rather than later) and accessible (because I want to make it as easy as possible to get through paying and filing these high-priority items).
I use a simple desktop file holder and keep my three categories in individual folders. This way, the labels are clearly visible and I can see how full each folder is, which serves as another form of accountability for how often I need to tackle this paperwork! You may choose to utilize a magazine file holder for each category if you collect a bulkier quantity than I do or prefer to tackle it less frequently. This is Kitt's go-to!
Ongoing/Regular Files
This is where our recurring files, such as our utility statements and medical records, are stored. While I have gone as paperless as possible, there are many things in our lives that still arrive monthly or on some fairly regular basis.
And on that note — we'll be tackling digital file storage in a future post down the road!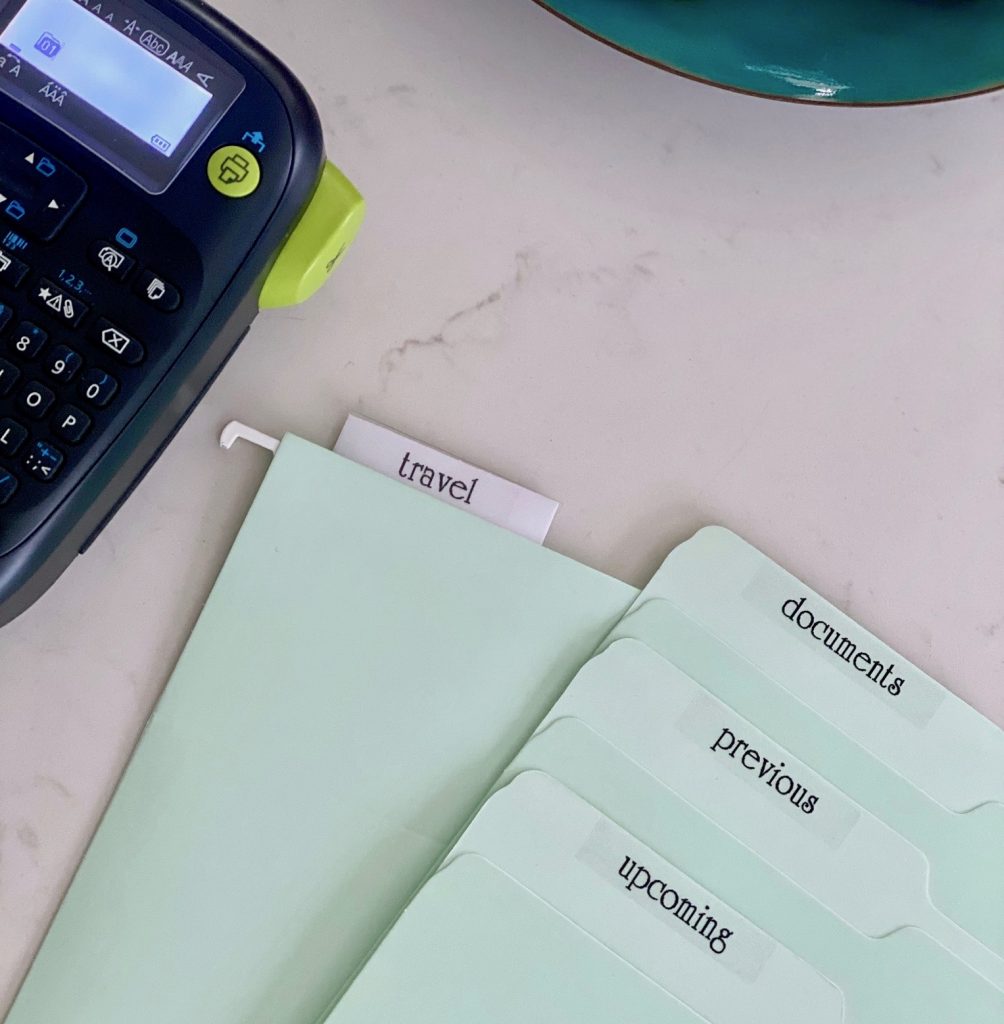 I prefer to keep just the most recent statement for my ongoing payments, keeping my files a bit more manageable.  This means that I do some light shredding at least once a month, if not more often. Kitt and I both like to mark any non-digital statements with a check and reference number, just in case we need to follow-up.
Luckily, I have built-in file drawers in my desk, so it's very seamless and efficient for me to keep track of and access these files. When I'm ready to transfer my active files into the ongoing files, they're right next to each other!
If you have a desk with less storage (or no desk at all), this is where a filing cabinet may come in handy!  And if you're short on space and have fewer filing needs, a mobile file box is also a great option.  A few of my favorites are below: 
And you can never go wrong with some basic, manilla file folders, but I love a little pop of color when I open my drawers, so I opted for mint. Like we always say about the hangers in your closet, consistency is key! If you are able to, use the same type of folders throughout your filing system for organizational and visual clarity.
Long-Term/Deep Files
These are the rarely accessed but highly important files that we HAVE to keep. For us, this includes business files (for both myself and my husband), real estate files and tax records.
I opt to store these in a separate file box that goes into a storage area of the house.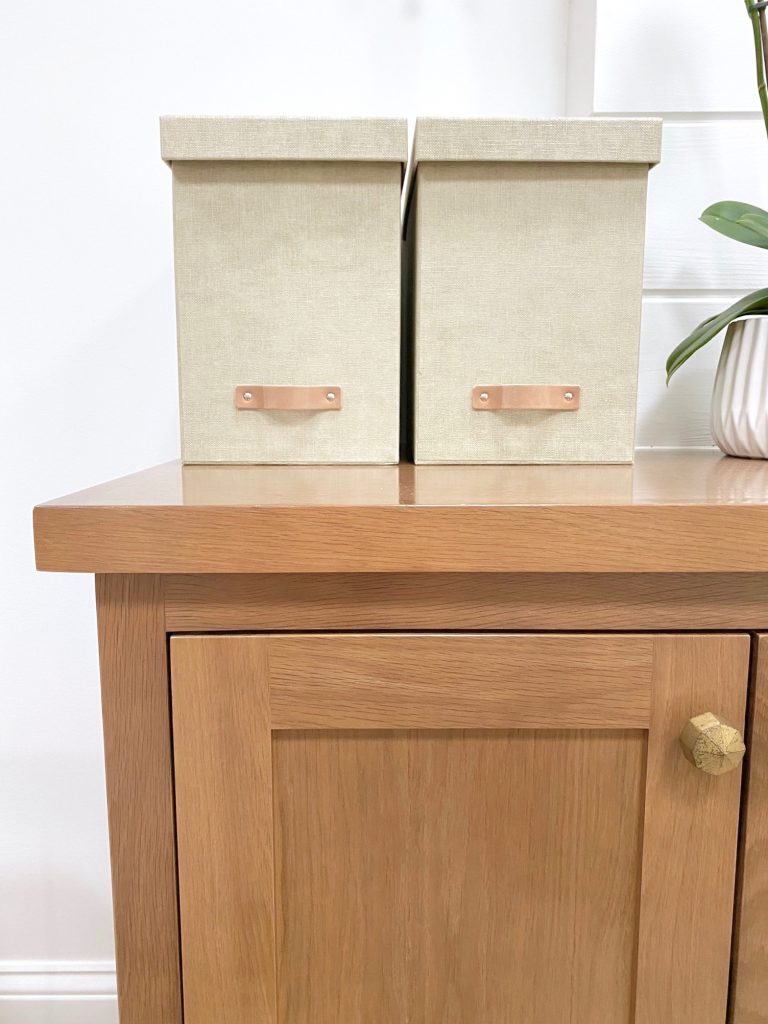 Since I don't need to access these nearly as often, I don't want them taking up prime real estate in my desk drawers.  But you could certainly keep these in your main file storage, should space allow.  Just be sure to label them clearly, or consider creating a separate section for these VIP files.
I opted to store our long-term files in something that I find aesthetically pleasing — the Bigso Linen Box. If you have files that you need to keep separate but also need to be very portable, you may also consider a document file folder or a more portable file box:
So there you have it… the "Joni" filing system! I know this was just a quick dip in the world of file storage, but I hope that this at least got you thinking about your own paper storage solutions and what options might work for best for YOU.
Happy Filing!
XOXO,
Joni
---
If you like this blog, check out the following for more inspiration: