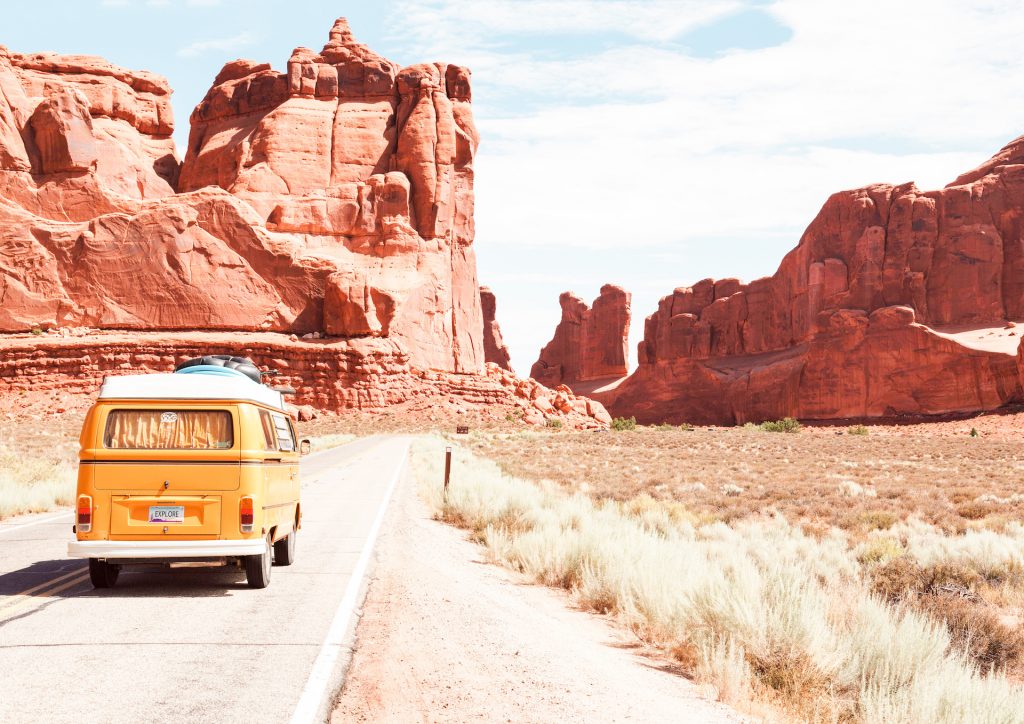 Music playlists and picnic baskets and endless stretches of road and sunsets. Oh, we just loved road tripping back in the day.
But now we each have three kids. And while we still love a good road trip, taking our kiddos on one is a completely different ball game.
Alas, we've compiled our favorite and most necessary tips and items below!
Please note: some links in this post may contain affiliates. For more information, please read our disclosure agreement.
---
THE MUST-HAVES
Portable Potties
It doesn't matter if your kids are 2 or 12… a portable potty is key! This past summer, we drove some pretty long stretches through absolutely nothing but beautiful nature, and restrooms were few and far between. And if you're thinking "just use a bush," we're here to tell you that even bushes were lacking on some parts of our trip. So we set up this portable Potette right in the trunk of our cars, and it was well used — by us all!
Snacks + Water
This might be a no-brainer, but pack SO MANY snacks. We're not talking about a few apples and sandwiches. Pack an entire cooler!
Our days are completely thrown off when we're traveling by car. We leave earlier, we drive longer, and having a lot of food means that we can shorten our drive time by stopping less. Plus, driving can get monotonous for all of us, and there's no amount of books or movies or car games that can't change that — but sometimes a snack can really help.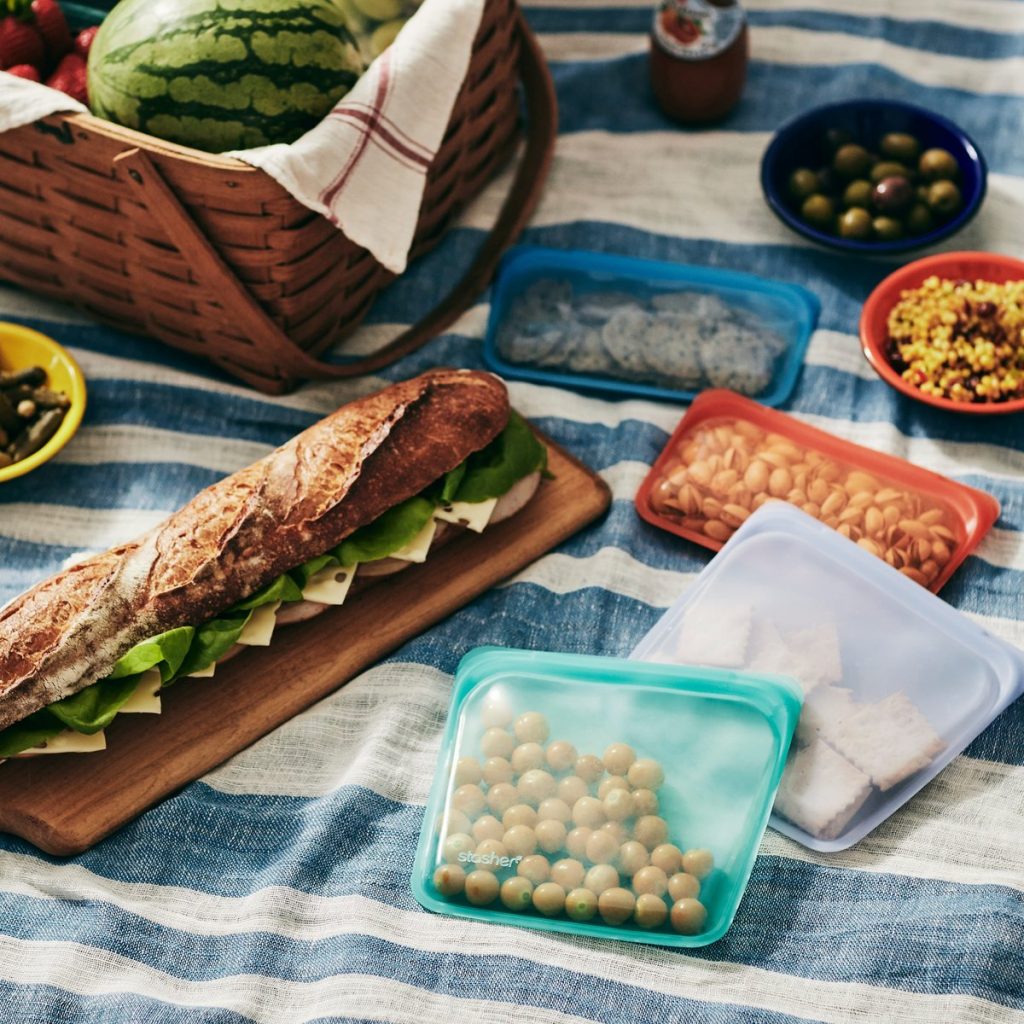 And water… LOTS of water! Make sure that everyone has their own refillable water bottle, in addition to a large backup that you can refill from. (If you're tight on space, you can skip this — but just be sure that you account for the time it will take to stop for water refills.)
Ziplock Bags
We're all about sustainability, and we have worked hard to eliminate single-use plastic bags in our homes… but there are certain times that simply call for throw-away bags… and road tripping is definitely one of those times.
From potty accidents and wet clothes to carsickness, they will always come in handy on a road trip! And we highly recommend them for containing the Potette bags, to provide extra protection until you can find a proper trash receptacle.
If you're like us and wanting to minimize the number of disposable bags that you're using overall, consider reusable bags for all of your snack needs!
Beach Towel
A beach towel serves so many purposes on a family road trip!
3 people want the A/C on but one kiddo is cold? Towel = blanket.
Potty stop on the side of the road where there's nothing to hide behind? Towel = privacy screen.
Someone (kiddo with fast food, parent with coffee, potty-learning puppy) makes a mess? Towel = well, a TOWEL!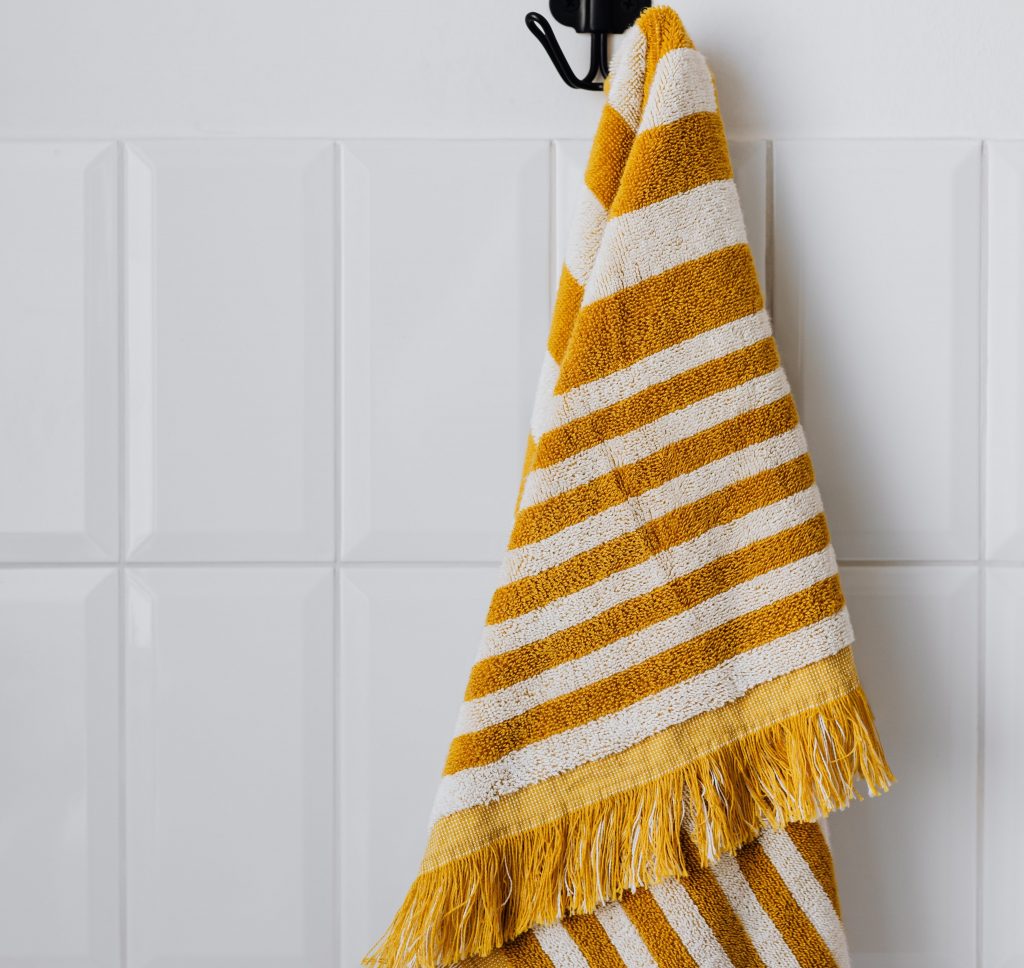 Photo by Karolina Grabowska from Pexels
Pillows + Stuffies
We know that we're quickly filling up the space in your car, but this one is really worth considering! Your kiddos might be much more likely to actually nap (or nap well) when they have a cozy pillow to rest their head on.
And how many times have you gotten into your hotel room or rental to find that you're a pillow or two short of your family's needs? If you're a two-pillow person, this will solve that issue, as well.
Plus, a single stuffed buddy might bring some welcomed comfort for sensitive kiddos. If your homes are anything like ours, the sensitive part is choosing just one!
Wipes + Paper Towels
There will be messes. Having five of us in one car for two straight days — there were definitely many (many!) messes. Having a container of wipes and a roll of towels in an ACCESSIBLE spot in the car means no digging through bags in emergency situations.
THE MUST-DO'S
Break up the trip!
In our 20's, we might have been tempted to drive through the night. But with our families, it's pretty unthinkable.
While stops may cut down on the time at your final destination, they can still be part of your vacation! Pick a few fun spots along the way, whether to enjoy an afternoon walk, grab a bite to eat or spend the night.
Just make sure to plan your breaks so that you're not stuck Googling locations when you need them (and when you have spotty service). Look for rest stops with a green space, local parks, historic sites or funky places that you wouldn't get to experience otherwise.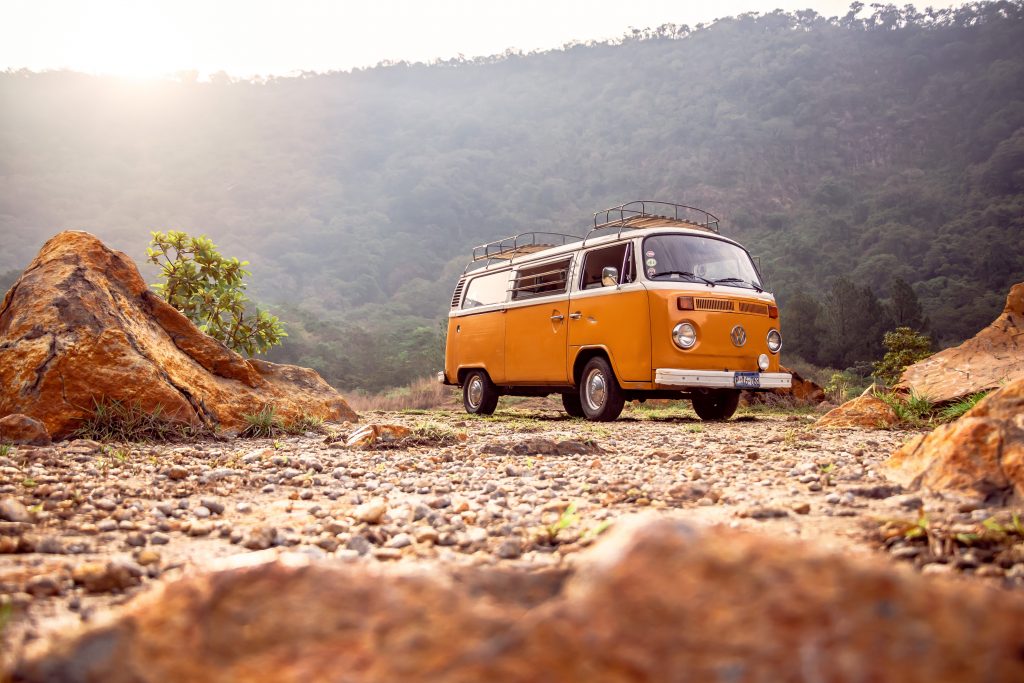 Photo by Alfonso Escalante from Pexels
Plan some games!
The license plate game is an oldie-but-goodie. You can make this old classic even more interactive by bringing a map that your kiddos can color every time they spot a new plate. Of course, there are also apps… but we're old school.
Don't discount car bingo, cards games or Mad Libs, either!
We also brought family-friendly chapter books to read out loud along the drive. If you have older kids, this might be a great option. E-books are, of course, an option for you tech-lovers.
Consider bringing a few small outdoor games for those rest breaks. A soccer ball or a bottle of bubbles can go a long way with restless kiddos.
Don't stress on screen time.
We've all been there… especially now that life as we know it has been thrown out the window. Screen time guilt is REAL.
But on driving days? We fully support you doing whatever you need to do to make everyone comfortable and happy.
When you've exhausted playlists and reading and car games and snacks, and there are still (so many!) hours left… have a movie marathon! Pick a theme or take votes or let everyone watch their own, favorite flick.
Just remember that once you reach your destination, you'll get to enjoy plenty of screen-free time.
Remember, vacations are meant to be relaxing… and fun! And while we all know that the packing and decision making that goes into them can be less than thrilling, we believe that the journey itself can be just as good as the ending point.
If you're well-packed and planned, spills and accidents will feel minor, rest stops will be exciting and hunger will be nonexistent. And most importantly, more moments of your vacation can be enjoyed.
Happy Travels!
See our favorite road tripping items below:
Cover image by Dino Reichmuth on Unsplash
---
If you like this blog, check out the following for more inspiration: