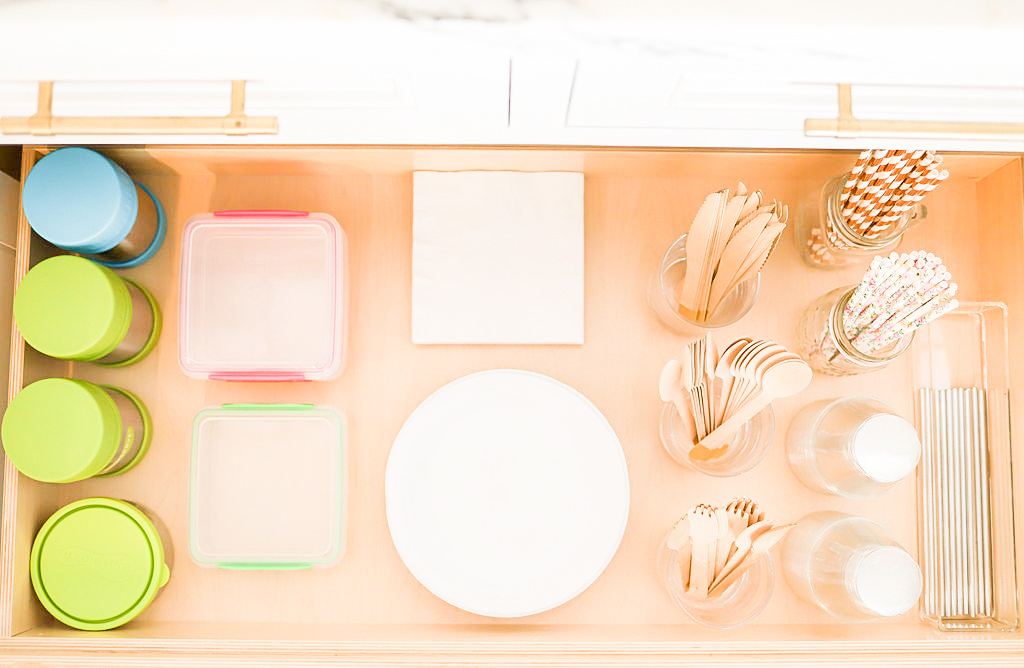 Today's post is for all of you organizing DIYers out there. We see you, we love you — and we have TIPS for you!
If you've been working to get organized and yet somehow keep hitting a wall, don't give up! You might simply fall into one of these categories.
And without further ado, here are some of the most common organizing mistakes we see — and how you can stop accidentally making them.
---
#1 – You struggle to stay organized because you simply have TOO much stuff
This isn't a judgement but rather an observation! (Because believe us, there are a few spaces in both of our own homes where we probably have more than we need.) And we don't necessarily believe that extreme minimalism is right for everyone, either.
But… if all of your closets and cabinets and drawers are bursting at the seams, simply creating a "home" for all of those items isn't necessarily going to cut it, especially if you've run out of space overall.
The Fix
This is a simple one… just edit your items! You should only keep the things that you actually need and use.
We understand that you might have a roasting pan and a tree-shaped cookie cutter that only grace the kitchen once a year — and that's okay! It's not necessarily a matter of how often things are used, but whether they are used at all AND functional as a part of your overall home storage.
Tackle one room at a time, sorting through each item. Give yourself plenty of time and as you go through your things so that you can really consider whether you use them and why you need them.
And remember, if you're really trying to create space and systems, "I might use this someday" might not be a mentality that brings much progress.
Create the following categories: "Keep," "Donate" and "Recycle" — and if you're struggling, add a "Maybe" pile in there to come back to it at the end. It's likely that those "maybes" will turn into donations.
Once you've been able to cull all of your belongings into only things that you need and use, it will be much easier to understand where and how to place them.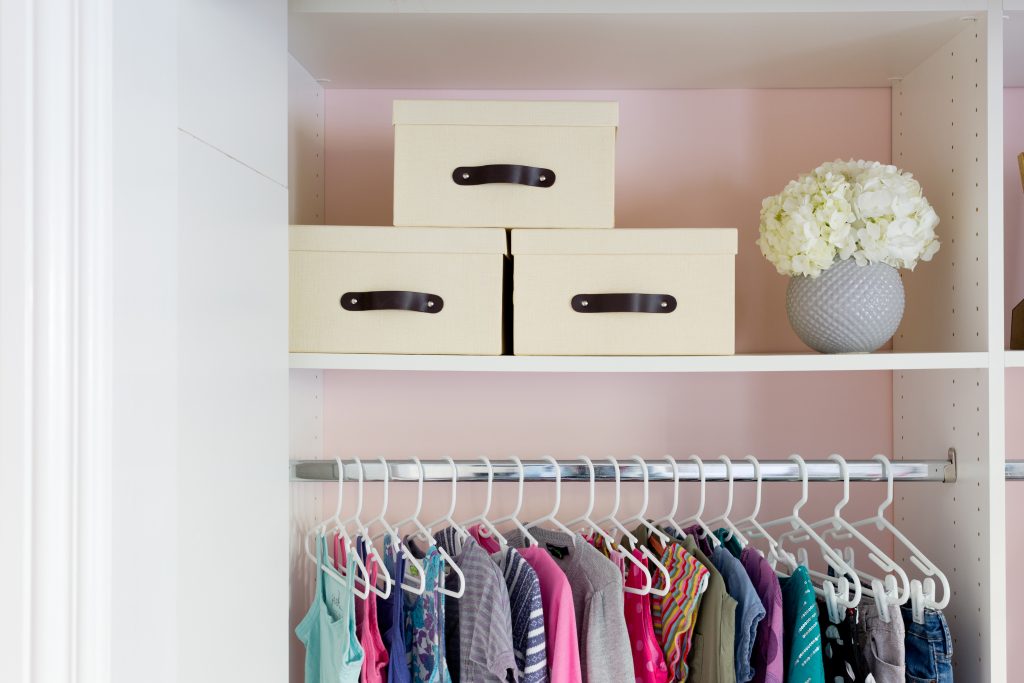 Photo by Amy Bartlam for Practically Perfect
#2 – You're using a system that's wasn't personalized to YOU
We love and hate Instagram and Pinterest for just this reason.
So often we find that people have seen a beautifully organized "Insta-worthy" photo and tried to create the same look in their own spaces.
Raise your hand if you ever scrolled through pretty pantry pics on social media and moved all your pantry supplies into beautiful jars, only to find that you hate decanting? And maybe those pretty jars are now all blocked by boxes and bags?
If you're copying a system that wasn't built for you — that's not PRACTICAL for you — that beautiful aesthetic simply might not last.
Remember, the key to maintaining an organized home is creating organizing systems that work specifically for you and your stuff.
The Fix
Use photos just as inspiration, not necessarily a how-to guide.
Think practically about what you or your family are actually willing to do, as habits and maintenance very much play into any organizing system's success.
For example: If you love the look of an entryway shoe display… consider first if your family members will actually line up their shoes each time they come in and out of the house. If you're already shaking your head, that system may not be right for you (yet). But perhaps personal shoe cubbies or baskets might be? Think about what you like from the photo inspiration (tidy space, clean lines?) and try to mimic THAT in your own, personalized system.
We 'll always encourage you to find photos of setups that you love… just be sure to consider how (and IF) they will work in your home.
Remember, form AND function = the biggest win of all!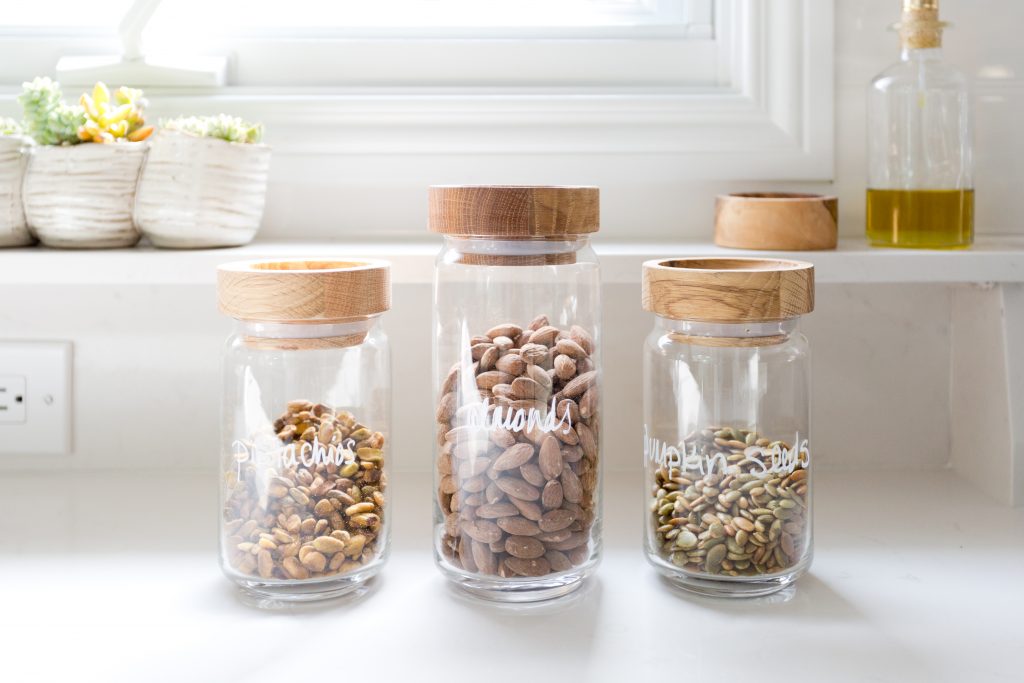 Photo by Amy Bartlam for Practically Perfect
#3 – You've bought organizing products without a plan for how to use them
We LOVE the organizing enthusiast who is just raring to go — and we also completely relate to the product shopping being the most fun part of the entire organizing process! But if you've found yourself stocking up on bins and baskets and jars and dividers without considering where you'll be using them, then getting started might be a considerable challenge.
The Fix
Be patient!
We're the first ones to admit that we love the functionality that organizing products offer to a system. However, they should serve a specific purpose.
Our rule is to determine what problem they will be a solution for before you buy. By honing in on the space you want to remedy, you'll be able to identify the items you actually need.
Our second rule is to measure before you buy. Make sure that what you buy will fit the area you want to place it! We love "just trying" things out too… but a lot of in-person returns and/or re-boxing and shipping could cause extra organizing burnout, and we want you to save your energy for the really impactful stuff!
And our third rule — which is a Kitt rule — don't remove the packaging right away! If you've purchased organizing supplies, leave the stickers and tags on until you've had a chance to install all of the products for that space and ensure that the system will work well for you.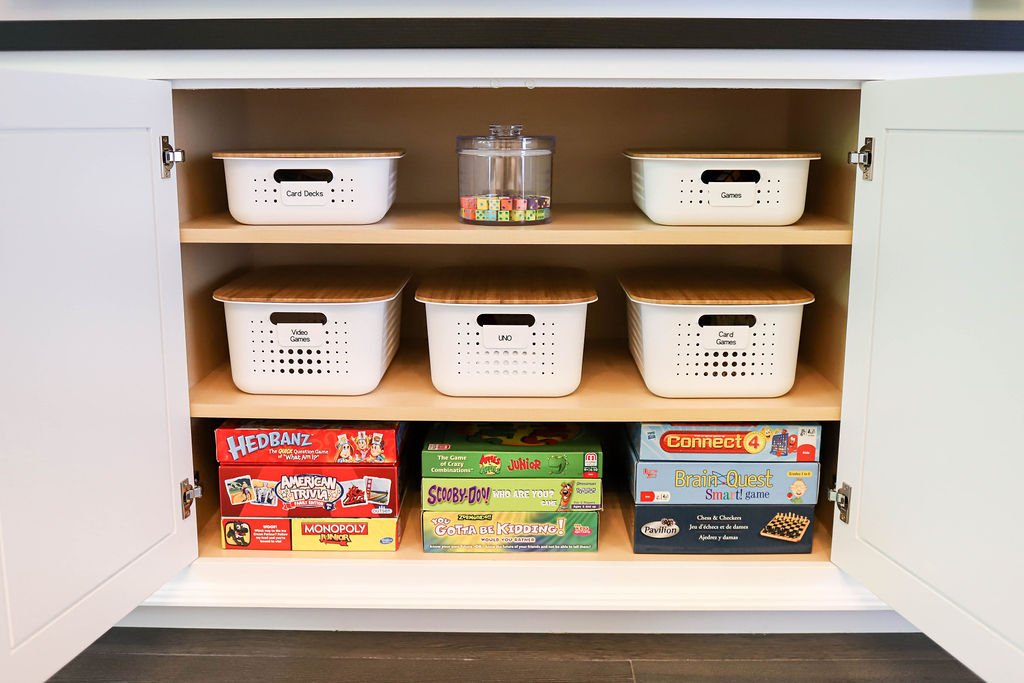 Photo by Amy Bartlam for Practically Perfect
#4 – You organize a space ONCE and expect perfection
We get it. You did all that hard work, and you're ready to just enjoy the fruits of your labor — and you certainly deserve that!
But if your organized space is becoming disorganized over time, you might be throwing your hands up in the air, feeling like it just didn't work for you.
The Fix
First and foremost, give yourself a break. Getting and STAYING organized is a lifelong journey. It requires continuity over time.
Second, organizing requires more than just an edit and the creation of a great system. It also requires maintenance and adaptability.
Your beautiful mudroom system of hooks and baskets and pull-outs will only work if you use it. And often, that means creating — and breaking — habits!
The fun part is that we're often more likely to use a system that looks pleasing and is functional for us.
There is no need to throw my bag on the floor… I have my own hook now!
A great habit to build into your schedule is a little bit of maintenance. Places like pantries and closets, which are used a lot, tend to need a refresh every now and again.
Consider calendaring a weekly touch-up for the spaces that you've worked on. If you find that they require more time and attention than that, your habits may still be building up — or the systems themselves may need some alterations.
Which leads us to our next point… an organizing system doesn't have to be permanent! We find that we're often changing up our space in our own homes, as our families and lives evolve.
Systems are bound to require change — and being flexible to that will make it easier to stay organized, because you'll be expecting it.
More than anything, we want you to feel successful in this journey!
So if you fall into any of the above categories, it's only because you're TRYING. If you get stuck, go sip a cup of tea or take a walk outside, and then take some time to refocus your attention on your intentions for your spaces.
And please, give yourself a hug from us! We can't help it — we're moms — and we're just so proud of you!
Cover image by Another Cup, for Practically Perfect
---
If you like this blog, check out the following for more inspiration: