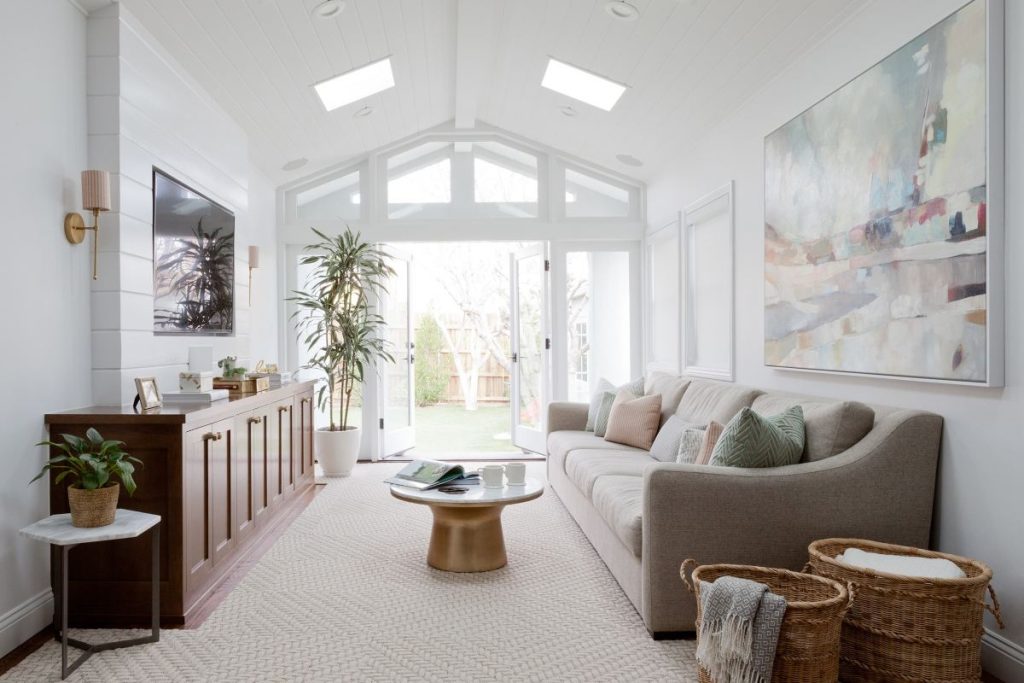 The start of every year feels so full of possibilities and resolutions to manage our lives, our homes, our families, our business – everything! – better.
If you're like us and you read all the articles about organizing, you no doubt saw decluttering content galore last month. We secretly wanted to hold up a big stop sign for all the people diving into their closets and storage spaces and clearing everything out.
Let us be entirely clear that decluttering is not a bad thing. It's an incredibly important step in getting organized! We love this process and actually prefer to call it "editing," because it's truly about removing the excess that's not useful or functional and focusing on the items that are.
But we also know that it's only one step, in a series of steps, to creating and maintaining an organized home.
So, this is not to shade decluttering content, and you'll likely see us put even more of it out there. But today we want to focus on what to do beyond just decluttering and to prevent clutter from building up in the first place.
Buy Smarter
Excess is a significant contributor to clutter in homes – because where do you put things when you have too much? How do you know what you have when it doesn't have a designated home and you can't even find it?
Overbuying is a big contributor to this cycle.
So here are two strategies we recommend to our clients:
First, we like to encourage people to abide by a "one in, one out" policy. Obviously this isn't a one-size-fits-all policy – sometimes we need something that doesn't already exist in our homes! – but it's a good practice to keep in mind when shopping.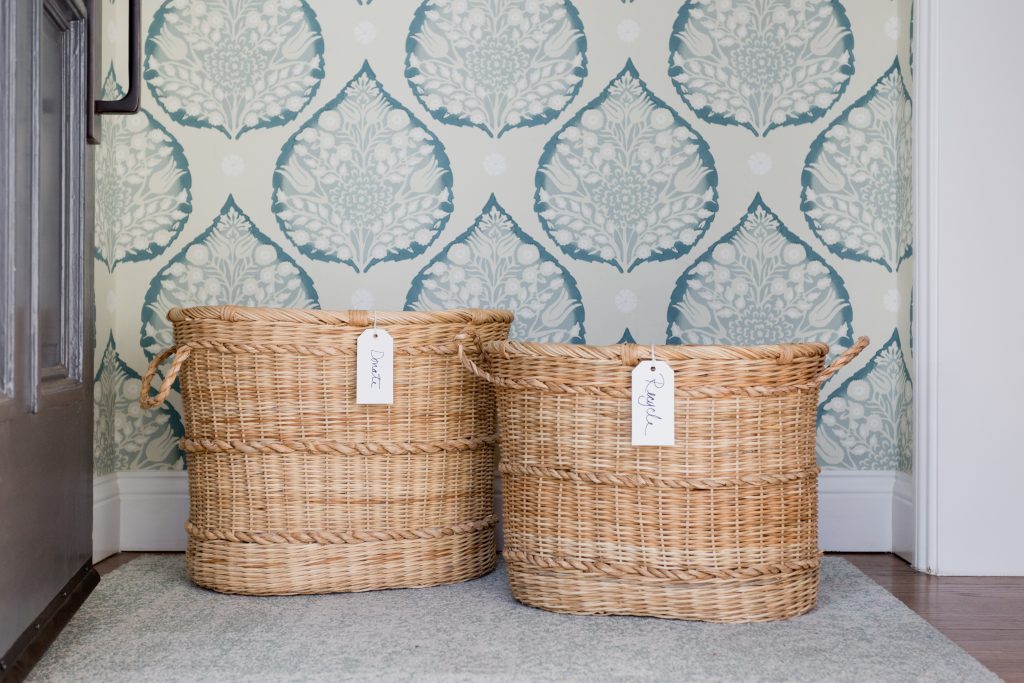 Photo by Amy Bartlam for Practically Perfect
As you plan to bring something new into your home, consider whether it's replacing anything that you could eliminate. Also, think about where the item will live in your house – is there a home for it already?
And second, if you're already struggling with an overcrowding of items, shop as selectively as possible. We love a good sale, too – trust us – but so often those marked-down items trick us into purchasing something that we don't actually need.
Being thoughtful about your shopping habits will help minimize the amount of items (i.e. potential clutter) in your home.
So the goal here is to buy only what you need, when you need it and to think about where it will live before you buy it.
Buy Better
This is a favorite mantra in our Practically Perfect world, but it's also a tough one!
Buying better really means investing in what you buy, investing in items that are well-made and meant to last.
It's not always easy, and certainly it's not always cheap. But if and when you can make it work, it can do wonders for keeping clutter at bay and helping you truly love and use what you own.
This is where a minimalist home or a capsule wardrobe can really shine!
In practice, this might look like buying one beautifully crafted pair of boots that are built to last 10+ years, rather than buying one lesser pair of boots every year that is more likely to quickly wear out and need replacement.
Or living with something we don't love for a bit longer, in order to save for the thing we really do love, that'll last. We know it can feel frustrating in some instances – and contrary to the idea of only keeping what you love! – as sometimes what's practical in the long run doesn't always feel perfect in the short term.
When you buy better, you're also more likely to maintain your items. And that leads us to our last strategy:
Fix What You Have
Easier said than done.
Life is busy and chaotic! Who has time for even more projects? But this last strategy is such an important one – for clutter, for budgets and for our world.
We all have a project or two (or many!) languishing in a closet or a storage space. That dress we really need to get altered. Or the table we keep meaning to refinish. Or the appliance that needs some rewiring.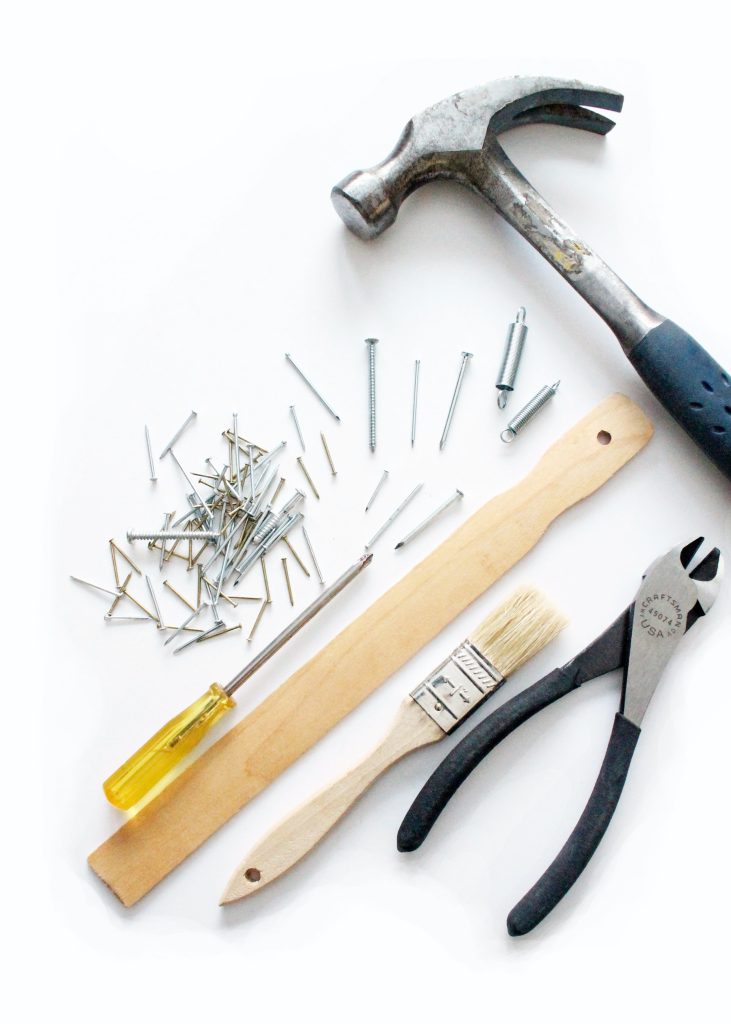 Photo by Julie Molliver on Unsplash
As these items build up over time, it can become even harder to get started. And often, they become forgotten projects and eventually those items just get replaced. But what if tackling these projects could mean saving money in the long-run?
Alterations are almost always less expensive than a new item of clothing. And a brand new appliance is often a larger investment than just getting a new part or hiring the right person who really knows how to fix it.
This is true especially when those items are well-made in the first place. We all have that aunt or grandma who's been using the same hand mixer for 30 years, while we've gone through two in the last decade alone.
So if it's worth the investment, consider fixing items rather than replacing them.
We also encourage you to see if you can do preventative maintenance on your items before they even break or wear down. Think regular carpet cleaning rather than eventual altogether replacement, depilling a sweater before it becomes a mess, oiling your wood furniture before it dries out… you get the idea!
Set a time each month to review any outstanding projects and/or give a little love and maintenance to anything in your home that needs it. Your items (and future you) will thank you for it!
Cover image by Amy Bartlam for Jenn Feldman Designs
---
If you like this blog, check out the following for more inspiration: